WELCOME TO THE HUMBOLDT TOBACCO COMPANY,
YOUR BAY AREA SUPPLIER OF FINE CIGARS AND CIGARETTES
We have a wonderful assortment of One of a Kind ceramics gifts also. Mark's Miniatures are always fun and whimsical! You never know what he is going to come up with next, plus it's always nice to give a give which is handmade by someone you know...
Took some pictures around the store...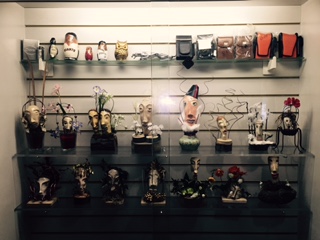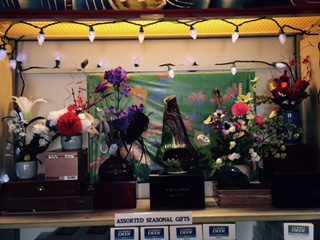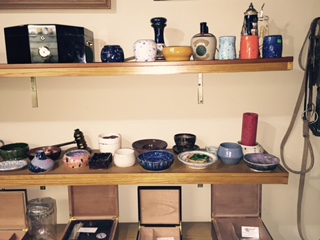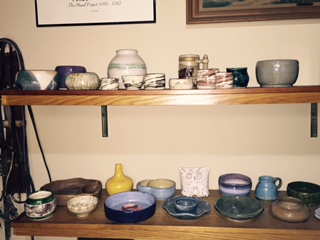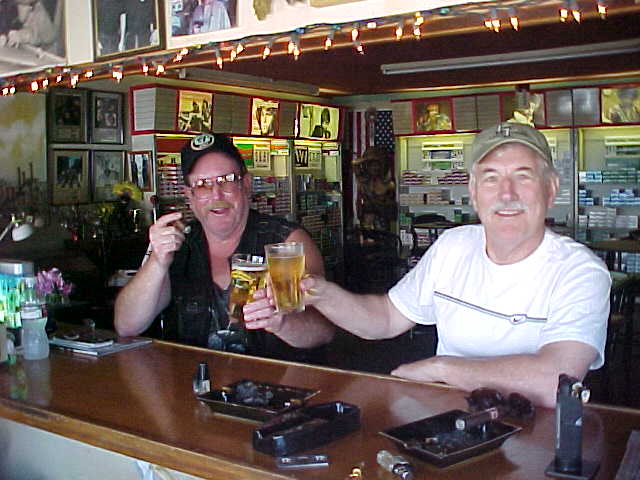 Come on down and check it out! Lots more to choose from...
We also carry an assortment of humidors and cigar accessories.
Contact us at humtobco@aol.com
CHECK OUT OUR LARGE ASSORTMENT OF FINE TOBACCO AND JOIN US AT THE HUMBOLDT TO ENJOY YOUR FINE CIGAR OR CIGARETTE IN ONE OF OUR LOUNGES WHILE ENJOYING A COLD BEER OR A GLASS OF WINE.
HONE YOUR CORNER BANK SHOT ON ONE OF OUR TWO POOL TABLES OR SIT BACK AND WATCH THE GAME IN OUR TV ROOM OR HANG OUT WITH US AT THE FRONT AND CHAT.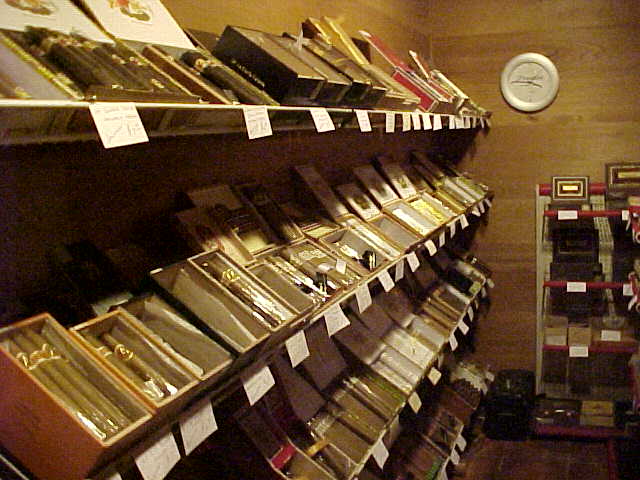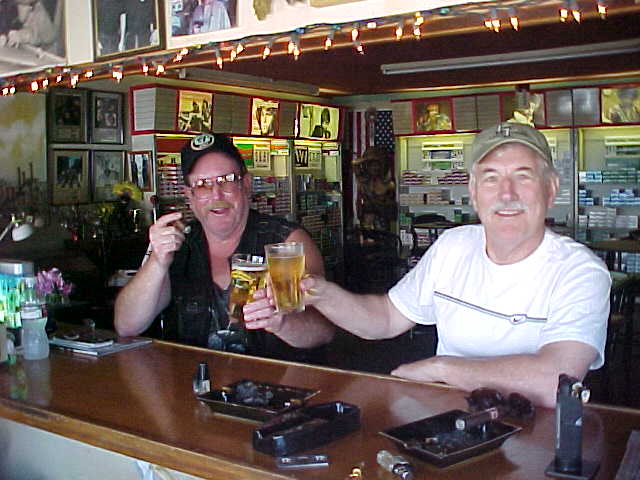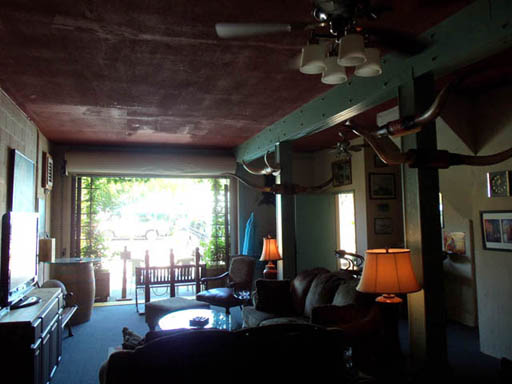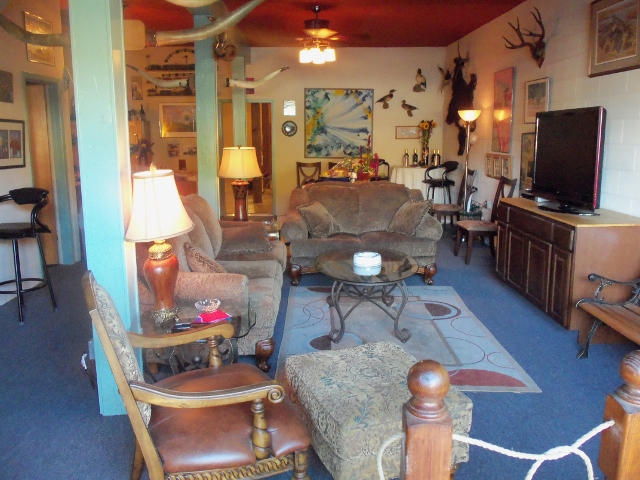 Check out our reviews at yelp http://www.yelp.com/biz/humboldt-tobacco-co-san-mateo
And don't forget to listen to our own Gioioa Underwood, winner of the Prairie Home Companion 2011 Talent Show! Simply go to this page and look for SEGMENT 3 (top of the segment) to hear Gioioa! http://prairiehome.publicradio.org/programs/2011/07/23/
STORE HOURS
Tuesday through Friday 10:00am - 7:00pm
Saturday 10:00am to 5:00pm
Closed Sunday and Monday
You never know what might happen at the Humboldt!
THE HUMBOLDT TOBACCO COMPANY CARRIES A VARIED ASSORTMENT OF TOBACCO ACCESSORIES TO COMPLIMENT YOUR SMOKING NEEDS.
YOU CAN ALWAYS FIND A GREAT SELECTION OF ONE OF A KIND, HAND MADE ASHTRAYS MADE BY OUR LOCAL ARTISANS ALONG WITH OUR COLLECTION OF DECORATIVE CERAMIC GIFTS.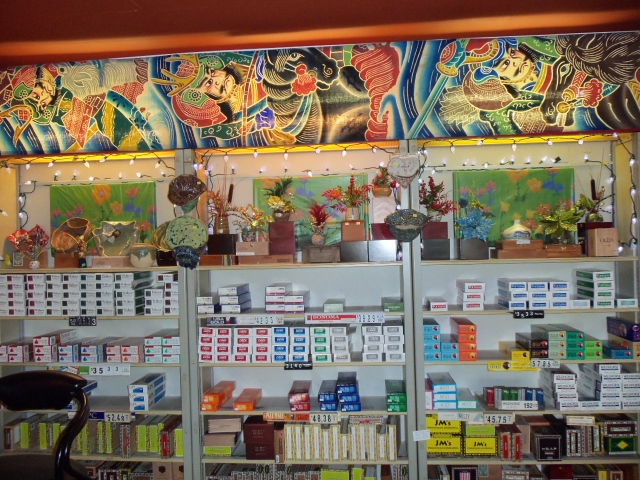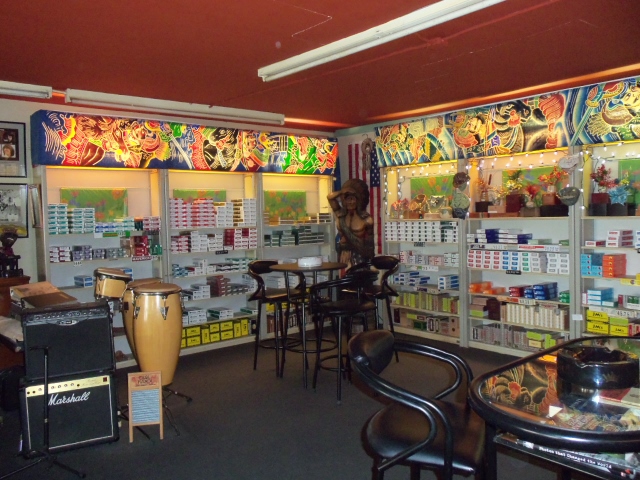 Check out a few of our ceramic ashtrays.... Click here to see pictures!
NEWS & EVENTS
The Humboldt Tobacco Company is also a full-line wholesale tobacco distributor. The pricing at the cash and carry are competitve with all local distributors. Store owners remember to bring your resale numbers and LD numbers when you visit our store.
Our walk-in humidor is always well stocked with:
Ashton, Avo, Alex Bradley, Baccarat, CAO, Cohiba, Fuente, Hoyo de Monterey, Hoyo Excaliber, JFR, JM, Java, La Gloria Cubana, Macanudo, Oliva, Padron, Punch, Romeo y Julieta, Rocky Patel, Upmann and many others...
We are currently serving a lovely assortment of wines along with Korbel and Korbel Champagne and a lovely Fonseca Port. We also serve Heineken, Sierra Nevada, Bud, & Bud Light, Anchor Steam, Anderson Valley Boondt Ale, Corona, Blue Moon and, by popular request, Pabst Blue Ribbon Beer as well as Coffee/Tea, Pelligrino Water, Tejava Tea, Red Bull and an assortment of Sodas.
Coffees and teas are always available with your fine cigar.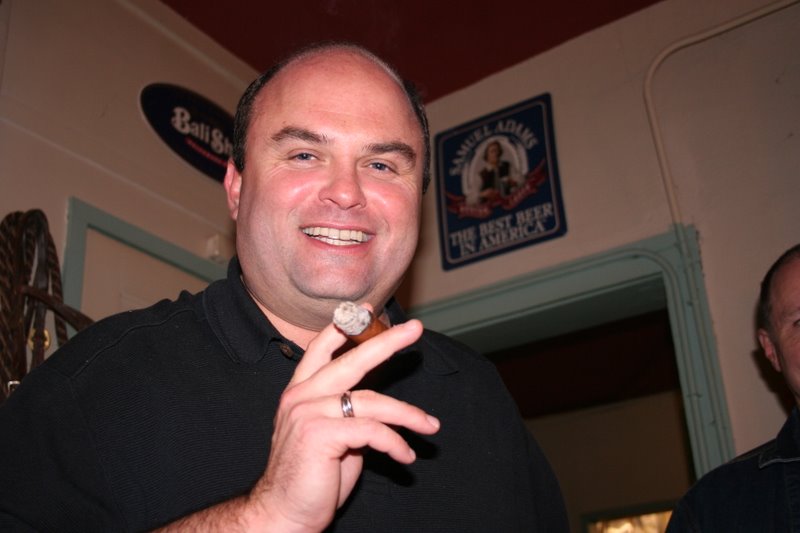 REVIEW FROM BAY AREA CIGAR PAGE Mark and Gioioa Underwood have truly created a smoker's paradise among the industrial warehouses of 21st Avenue in San Mateo. Humboldt still has the absolute best prices in Northern California on cigarettes and cigars, and you cannot beat the laid back, comfortable, friendly atmosphere they have created.

The lounges are reminiscent of a 1980's living room complete with 2 pool tables, couches, chairs, a television, a touch of neon, and those materialistic 80s posters with attractive women flaunting the advantages of a high net worth.

The front of Underwood's shop still houses his commercial cigarette business. Simply head to the back room to enter the cigar-smoker's paradise. Underwood's well-seasoned walk-in humidor is always at 70% -- and is obsessively checked twice per day, 7 days a week. His recent additions to his humidor include such heralded selections as Graycliff, Avo 787s and Signatures, and the Reserva Figurado La Gloria Cubanas -- all at prices that are tough to beat unless you go online.

After making your selection, enjoy your smoke at the front counter for interesting conversation with all the interesting folks that come in, or use the complementary lounges. . A quote from Mark Underwood says it all, "be kind, be cool, be conscious."